TIYCam addresses the needs of developers quickly put together a customized smart camera. It adopts a modular hardware and software design approach.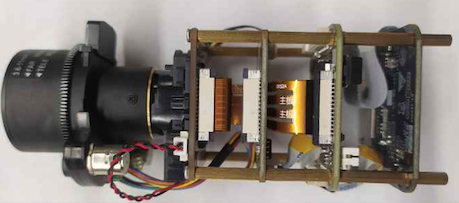 TIYCam hardware consists of four modules: the mainboard, sensor board, I/O extension board, and the lens driver board. Details can be found at Hardware specifications.
TIYCam software allows developers to develop their video analytics applications and install onto the camera. TIYCam software implements the essential functions of a security camera like RTSP, ONVIF, embedded website etc. This allows developers focusing on their application specific development and leaves the basic cameras functions behind. Coming out of box without any development work, TIYCam can work like regular IP camera, such as live preview and connecting to Network Video Recorder (NVR) or connecting to VMS. Details can be found at Software Development Guide.