Being able to automatically capture the faces showing up on your security cameras and analyze them gives you a peaceful mind. However most existing security cameras don't have face recognition core built in.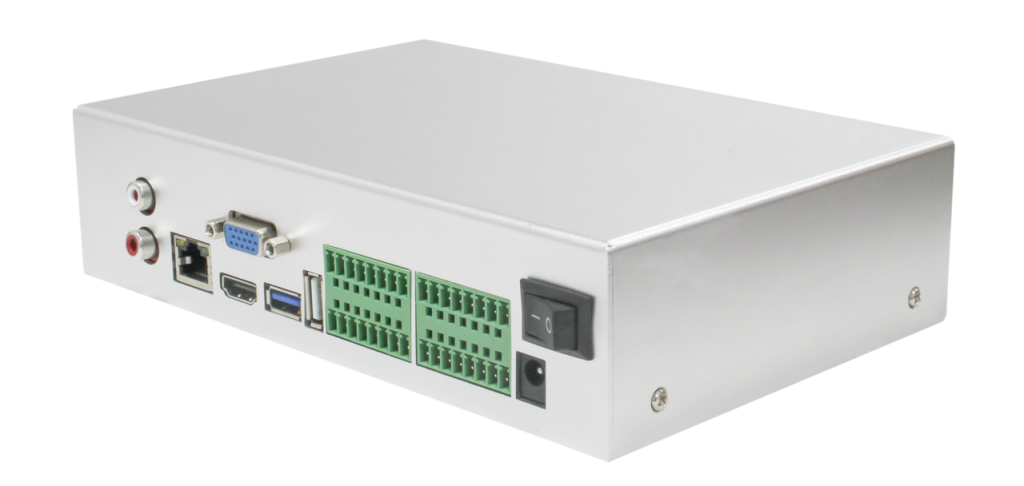 This PercemCam AiVR box can take video steam from up to four existing ONVIF security camera and extract the faces and do face recognition of them. The core algorithm is face detection of fast moving faces up to 40 faces showing up in a single frame and track them simultaneously and pick the best available face from each tracker and output them for analysis.  
The PercemCam AiVR box defaults to work with aipshop platform from Linksprite that does face clustering, head counting and tag face and recognize and send alerts once the same face showing up again. 
Please be noted that existing security cameras may be installed at a position that is not friendly to capture face, such as installed from the ceiling to have a over the top view.
General Features
The functions of face detection, face tracking, reduce the duplicated captures and optimal face capture
Independent patented face detection algorithms with fast speed and high quality of captured faces.
Support up to 4 channels of ONVIF 1080p video stream
Processor Core
ARM Cortex A17 quad-core@Max. 1.4GHz
ARM Cortex A7 single-core@Max. 900 MHz
OS
Embedded Linux OS
Number of Video Channels
4
Access Video Resolution
1080 30fps
Video Access Protocol
Onvif and Standard GB28181
Face Capture Mode
Capture at predetermined interval, single shot capture, instant capture, capture after leaving
Minimal Face Picture
30*30 pixels
VGA Interface
1
HDMI
1
RS485 Interface
1
Network Interface
1xRJ45 10M/100M/1000M Adaptable Ethernet Interface
Network Protocol
TCP/IP, DHCP, DDNS, NTP, SMTP
power consumption
<10W
Working Temperature
-10°C ~60°C
Working Humidity
10% ~ 90%RH
Size
200*150*50(mm)