August 16, 2014, second phase Fingertips Maker which was organized by Fingertips Maker, Geeks Nest, Hurray : play pcDuino together, held at Xi'an JiaoTong University Building,4th Floor.
The event help Children know more about the concept about the hardware and software, enhance the Child's ability and inspire the children's interesting and creation of electronic.
Mr Lv taught the children how to play the Scratch on pcDuino, many small children together with their parents tried to figure out their own game project through the pcDuino.
pcDuino committed to serving the 6-60 year-olds, allowing users to focus on creativity as much as possible and prototype the above product, rather than boring technical work.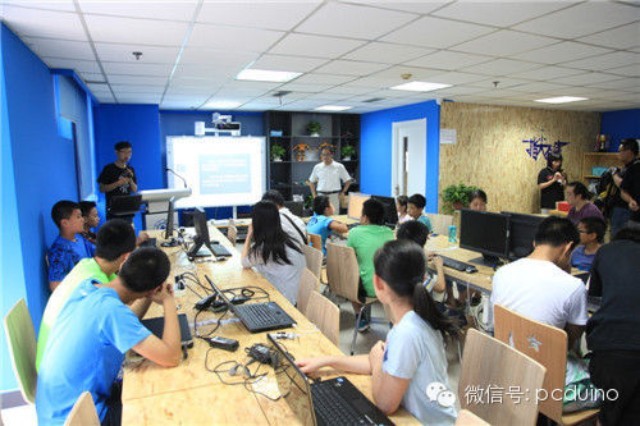 Children showed great patience and interest of pcDuino, and Mr Lv gave a wonderful teaching here.
They work together to play pcDuino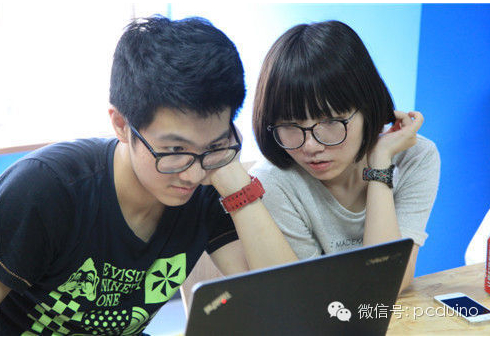 See, even the girls showed great interest of the pcDuino
The robot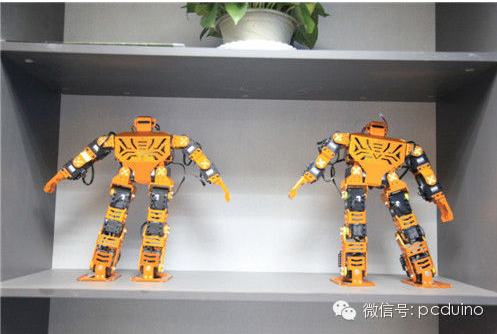 Took photo togerther, and of of they had a great time with pcDuino.
The is a scale market for pcDuino