The core element in Fresnel screens is the Fresnel lens. The Fresnel is made up from thousands of concentric lenses – each with its own unique profile. Barely visible to the naked eye, these lenses form a circular pattern from the screen centre and outwards – like ripples in a pond.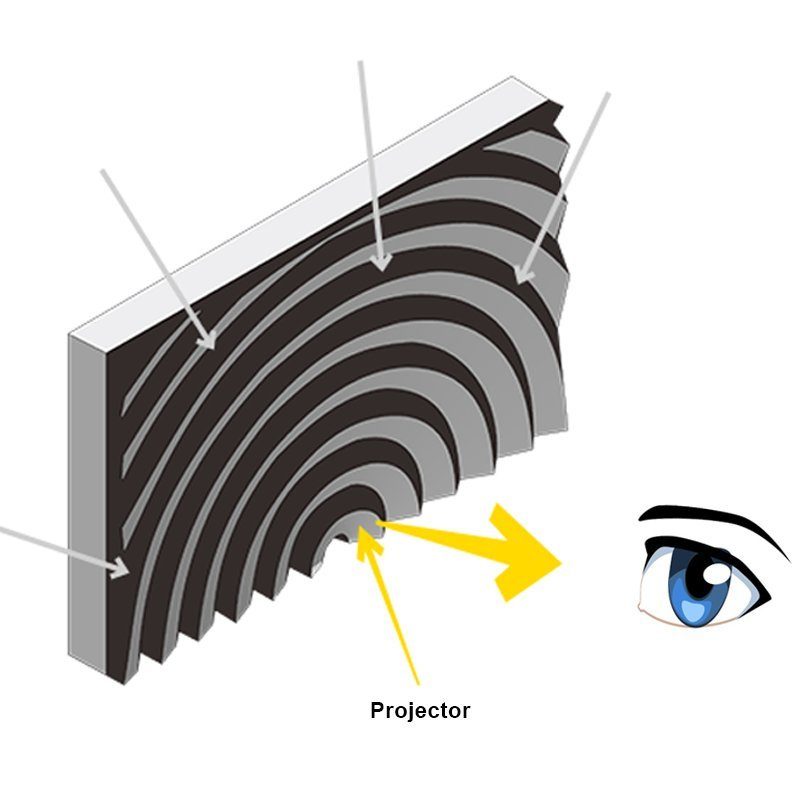 With Fresnel screen, only light from the projector will be focused and ambient lights from both sides and top of the screen will be rejected.
The Fresnel screen can efficiently reject over 85% of the ambient light which makes the image vivid and bright under ambient light.